In England and Wales, Probate describes a range of legal and financial obligations required when dealing with the personal assets, property and money left behind by a person who has died. For the property and other belongings, to be distributed in accordance with the will of the person who has died, probate must be granted through a Grant of Probate.
Property is an important part of the probate process as the deceased may have left any property assets they owned to their next of kin. During a probate valuation, the value of any property assets is taken into account against any outstanding debts left behind and for HMRC inheritance tax purposes.
Obtaining a house and property valuation for probate from RICS registered Chartered Surveyors such as Perry Hill will give you access to the experience and knowledge needed to provide valuations specifically for Inheritance Tax purposes.
What are Probate Valuations for Property?

A probate valuation is a type of property valuation service that values property assets on behalf of the deceased's Personal Representatives for the purpose of probate. A house or property valuation for probate determines the open market value of the property on the date of transfer.

The transfer date of a property is usually considered the day the deceased died, but if the property has been gifted within the last seven years, then this is the date that will be considered the transfer date.

Who has to get the Probate Valuation?

The deceased's Personal Representatives are responsible for the estate and will be required to obtain an accurate probate value of any property included within the deceased's will or ownership.

Why is Probate Valuation Important?

Probate valuation is an important part of the process involved in accurately distributing the will of a deceased person, as once the value of the will has been established, and any debts are taken into consideration, the rest of the estate can be transferred to the person(s) named within the will.

What Happens If There Is No Will?

If there is no will, this is called an intestate person and means that any assets can only be inherited by married and civil partners or close relatives. Children will inherit a person's estate if there is no married or civil partner.

Property probate valuations for estates without a will are just as important and allow a fair division of assets between the deceased's next of kin, children, or another relative.
Expert Property Valuations in Guildford, Surrey, and London
Perry Hill Chartered Surveyors is a RICS Qualified chartered surveyor providing regulated house and property valuations for probate purposes. Our experienced team support a range of clients looking for probate valuation services for residential property and commercial property.
Our Red Book probate valuations are written in accordance with RICS and HMRC guidelines and give you a comprehensive and detailed outline of any property in your estate, for the purposes of inheritance tax planning and probate.
To find out more about our Probate Valuation services, please contact us to speak to a member of our experienced team of valuers.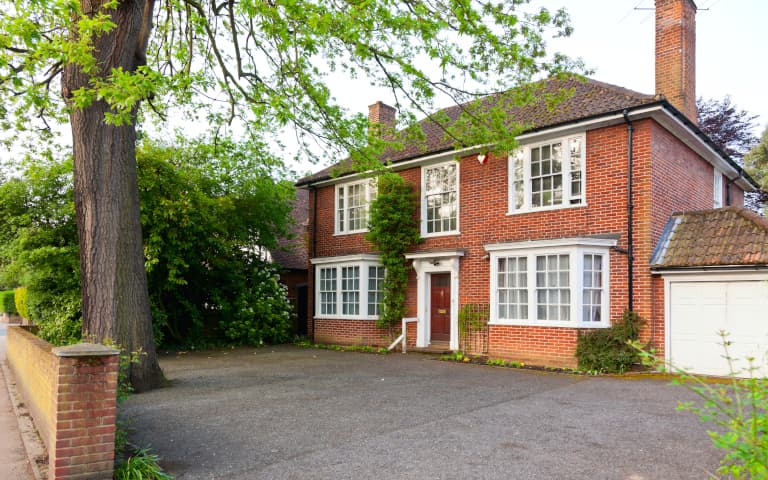 What our clients say about Perry Hill Chartered Surveyors
I work with Perry Hill because I find that I, and my clients receive a professional and commercial approach in a timely manner for Leasehold Reform work. I have found their valuations to be accurate and they never have to be chased!
Mike is a well recommended commercial agent, an experienced negotiator, pro-active and persistent. Well-connected and great for closing transactions.
We work with Perry Hill because it was paramount for our Islington Square development (Upper Street, Islington N1), that suppliers were both willing and able to meet strict specifications, given the historic nature of the site, and the high standard of development.
Perry hill have done just that, committing time at the outset to fully understand all requirements, and then supply the service to meet our cost/programme/budget.
Perry Hill have sold distressed assets in Surrey, their appointment ensured a timely disposal at full Market Value.
We love working with Perry Hill for their expertise and advice, which is delivered in a straightforward and easy-to-understand manner, invariably in very quick time.
We work with Perry Hill because of their efficiency and reliability. We moved offices this year and Mike and his team took over everything from the price negotiations, to recommending an excellent solicitor, surveying the building and assisting us all the way to completion. We have no problem in recommending Perry Hill to our clients and do where appropriate.
My colleagues and I have used the services of Perry Hill on numerous occasions for valuation, professional services and specific advice. The team at Perry Hill have always understood the requirements of our firm and/or our clients and they have always provided an excellent professional service. I have no hesitation in recommending Perry Hill.
We have used Perry Hill's services for the past 15 years for commercial valuations and commercial property sales. Mike and his team have always proved to be professional, diligent and provided the very best service that one can expect from a professional organisation. We can highly recommend Perry Hill for any commercial transactions and we wish them all the very best success.
I am so impressed by the professional service I received from Perry Hill surveyors. Mike Aldous produced a detailed report that clearly described my issue and helped me conclude a long and difficult compensation claim