$job_title = get_field('job_title'); ?>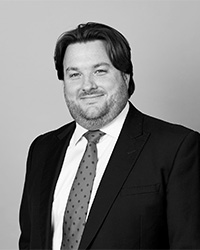 Michael Aldous
Michael is an experienced surveyor and negotiator , with a wealth of local knowledge. As a highly qualified and professional individual, he can offer his extensive capabilities in general practice commercial surveying; with specialisms in commercial agency (acquisitions/disposals), valuation, corporate real estate, asset management, receivership, Landlord and Tenant, dilapidations, lease renewal, rent review and development consultancy.
Away from work, Mike enjoys time with his family, cooking, playing drums and messing about in boats.
Qualifications:
Solent University Bachelor of Arts Degree in Real Estate & Valuation.
Higher National Diploma in Building Construction and Surveying, as accredited by the Chartered Institute of Building
Experience General Practice Surveyor & Valuer
$job_title = get_field('job_title'); ?>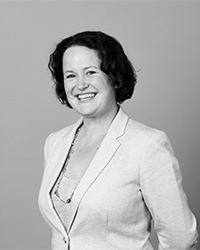 Philippa Morgan
Philippa is a professional Property Manager. Her extensive experience involves managing residential properties throughout the UK as well as asset management of mixed use commercial property investments.
Away from the office, Philippa looks after her family, and is a Beaver Scouts leader.
Qualifications:
Degree in Law and Psychology.
$job_title = get_field('job_title'); ?>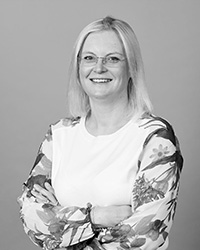 Clare Raine BA (Hons)
Clare heads up the Client Account department at Perry Hill. She has a vast knowledge and experience in her role, managing business processes, VAT, financial reporting and Client Account administration.
Away from the office, Clare enjoys spending time with her family and takes to jogging. She is also a Naturopathic Nutritionist.
$job_title = get_field('job_title'); ?>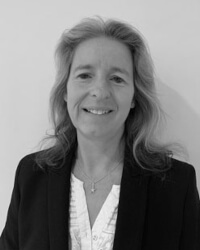 Mary-Jane Hanna-Brown MRICS BA(Hons) Dip Surv
Mary-Jane is an experienced rent review negotiator. She worked at Superdrug Stores plc for more than 10 years as the Regional Estates Manager for the South, managing a portfolio of more than 300 stores. She then acted as a consultant for Allsop dealing with rent reviews and Lease Renewals and other Landlord and Tenant issues. Prior to this she worked in the Professional Department at J Trevor & Webster  dealing with valuations, rating  and Landlord and Tenant matters.
Away from the office Mary-Jane enjoys spending time with her family and three children. She spends a lot of time commuting to Southampton so her youngest can train and compete at diving. She is an avid beekeeper and enjoys using the products from the hive to make cosmetics and other bee related goods.
$job_title = get_field('job_title'); ?>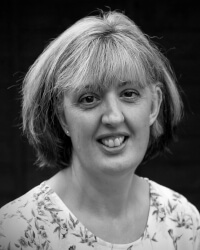 Belinda Cooke
Belinda is an experienced secretary who has excellent knowledge and experience of her role. She supports the team administratively and also looks after the day to day property management for tenants.
Away from the office, Belinda enjoys spending time with her family and is a Cub Scout leader.
What our clients say about Perry Hill Chartered Surveyors
I work with Perry Hill because I find that I, and my clients receive a professional and commercial approach in a timely manner for Leasehold Reform work. I have found their valuations to be accurate and they never have to be chased!
Mike is a well recommended commercial agent, an experienced negotiator, pro-active and persistent. Well-connected and great for closing transactions.
We work with Perry Hill because it was paramount for our Islington Square development (Upper Street, Islington N1), that suppliers were both willing and able to meet strict specifications, given the historic nature of the site, and the high standard of development.
Perry hill have done just that, committing time at the outset to fully understand all requirements, and then supply the service to meet our cost/programme/budget.
Perry Hill have sold distressed assets in Surrey, their appointment ensured a timely disposal at full Market Value.
We love working with Perry Hill for their expertise and advice, which is delivered in a straightforward and easy-to-understand manner, invariably in very quick time.
We work with Perry Hill because of their efficiency and reliability. We moved offices this year and Mike and his team took over everything from the price negotiations, to recommending an excellent solicitor, surveying the building and assisting us all the way to completion. We have no problem in recommending Perry Hill to our clients and do where appropriate.
My colleagues and I have used the services of Perry Hill on numerous occasions for valuation, professional services and specific advice. The team at Perry Hill have always understood the requirements of our firm and/or our clients and they have always provided an excellent professional service. I have no hesitation in recommending Perry Hill.
We have used Perry Hill's services for the past 15 years for commercial valuations and commercial property sales. Mike and his team have always proved to be professional, diligent and provided the very best service that one can expect from a professional organisation. We can highly recommend Perry Hill for any commercial transactions and we wish them all the very best success.
I am so impressed by the professional service I received from Perry Hill surveyors. Mike Aldous produced a detailed report that clearly described my issue and helped me conclude a long and difficult compensation claim