Lease Extension Negotiation and Cost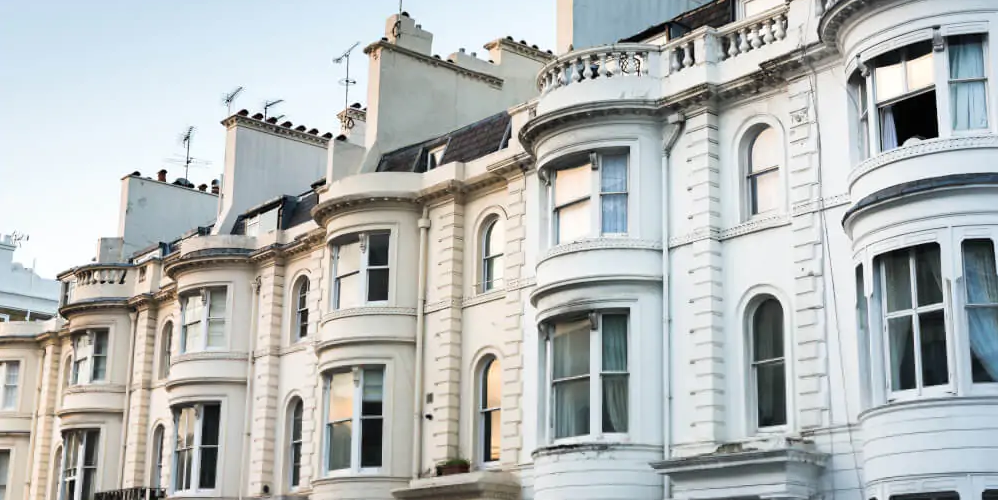 Residential Lease Extension – Why You Should Extend Your Lease
Property and land registry law can often be extremely complex. If you are considering purchasing a property or already own your property, you may wish to know more about Residential Leasehold Extensions.
A Leasehold Agreement means that you own your property but the land on which your property has been built is owned by the Freeholder. This may not seem ideal, however, as long as the Lease remains valid, then you are entitled to occupy the property.
Often people may purchase a house or flat without realising that the number of years left on the Leasehold is not enough. Though not always a problem at the time, it could cause issues if you needed to suddenly sell the property.
In fact, approximately 60% of mortgage lenders won't lend on properties with less than 75 years left on the Lease.
This is why considering a Leasehold Extension is an ideal solution for people finding themselves heading towards the end of their Lease.
Lease Extension Advice – How to Negotiate a Lease Extension
At Perry Hill, our expert residential property valuers provide concrete advice to secure the future of not just your bricks & mortar but your home and investments.
Negotiating a Leasehold Extension can sometimes be a difficult process, requiring the professional assistance of property consultants who are able to confidently negotiate Leasehold Extensions.
Our Lease Extension specialists begin the process by providing an up-to-date valuation report of the property, including detailed property surveys and inspections. This provides the foundations from which to begin negotiating the extension of the Leasehold with the Freeholder.
Perry Hill Leasehold negotiation services ensure that the Leasehold Extension is fair and representative of the current market and property valuation.
Extending My Leasehold – When is the Best Time?
Though it may seem like your Leasehold has an adequate number of years left, properties with a residential Lease of 79 years or less can often cause homeowners and their family's issues in the future.
For example, if family members inherit a property with a 70-year Leasehold, they may struggle to sell the home and be unable to afford the upkeep of the property.
Each residential Leasehold Extension in the UK can vary in price, though extending Leaseholds can be considerably less expensive if approached before the Lease reaches the 79-year expiration mark.
The Cost of Residential Lease Extensions – Are Lease Extensions Worth It?
It's important to cost-up the potential impact of purchasing a property with a Leasehold of 80 years or less. Financially, you may be able to afford the property with a mortgage but in several years' time, your circumstances may not allow for a Lease Extension.
Extensions on properties with short Leases (65 years or less) are expensive. In fact, it's these residential Lease Extensions which can often become extremely complex, making it worthwhile to instruct a professional Leasehold Extension negotiation company to assist you in securing the best price possible for extending your Leasehold. The reason these types of Leaseholds are much more expensive is because below 80 years, your Leasehold extension costs include a 50% 'marriage value' fee.
'Marriage value' refers to the extra value extending your Leasehold adds to your property.
Can I Extend my Residential Leasehold?
Most of the time houses are sold as Freehold and so it is flat owners that may require residential Leasehold Extension services. Increasingly however, new build houses are being sold with Leasehold agreements leaving residents angry at unexpected rental charges in addition to expensive mortgage payments.
Though most homeowners are able to extend their residential Lease, there are certain legal criteria to be met before doing so.
Most importantly, you must have owned the home for a minimum of 2 years. This can cause additional expenses if the two years you are required to wait means that the unexpired years on the Lease drops below 80.
Professional Leasehold Extensions from Perry Hill
The decision to extend your residential Leasehold is an important one for the future of your home and family. It is recommended to undertake residential Leasehold Extensions with the assistance of qualified professionals to ensure the outcome of the Leasehold Extension Agreement is favourable and fair for both the Leaseholder and the Freeholder.
Perry Hill Chartered Surveyors successfully help homeowners each year in extending their residential Leaseholds. Our industry-recognised surveyors save our Clients time and money by helping with the burden of negotiating complex residential Leasehold negotiations.
Find out more about Lease Extensions and contact a member of our team today to discuss your options.